Visit these local Pumpkin Patches and Fall Festivals for Fall fun!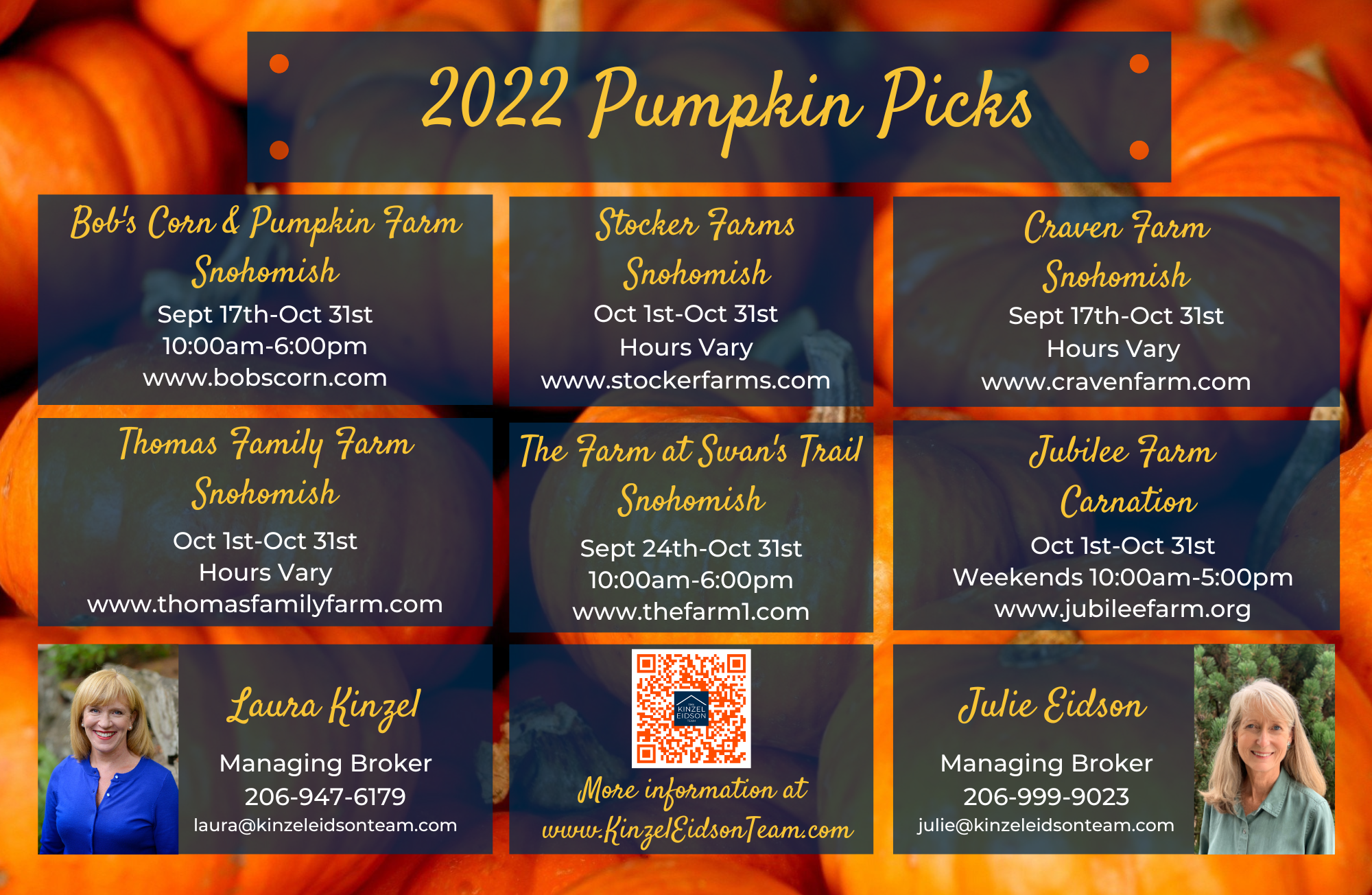 Fall is here, whether we are ready or not! Some of these local farms are kicking off their fall attractions as early as mid September. October brings more regular hours and late night options but hours and attractions can vary by day so be sure to check out websites before you visit. If you make it out to a local pumpkin patch be sure to send a picture our way! We love seeing your adventures.
Follow these links for the latest information from these local farms:
If you've worked with The Kinzel Eidson Team before you'll know that we love to help buyers and sellers but did you know that we can also help connect you to a wide ranging network of top agents across all of America?
Moving out of state? Looking for a vacation property over the mountains? Make The Kinzel Eidson Team your first call! We can help find and connect you with the right agent for anywhere you want to be!
Laura & Julie
The Kinzel Eidson Team